Fire Alarm Testing & Inspection
Did you know that all fire alarm system are required to have a monthly, quarterly or yearly inspection?
Early fire detection is vital to the safety of the people in your establishment. Proper fire alarm testing, inspection and maintenance can help save lives and property. Southern Security & Fire technicians will inspect all panels and devices to ensure your building is protected and occupants will be notified promptly in an emergency.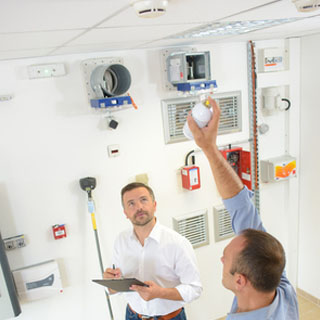 Through the Southern Security & Fire Value Inspection Program, you get:
All required testing performed on your panel(s), notification and detection appliances
Compliance with NFPA 72 and other applicable code
Written documentation of work
We offer 24 hour emergency service.
Inspections starting at $175.00 or monthly service options
Contact Dennis at 386-631-5410 info for an estimate.
Protect your home or business
Get in touch with us to learn more about owning a security system, and to schedule an appointment for your installation.
Get a quote